Nina Munshi Foundation is a voluntary, non-profitable, non-political, non-government & charitable organization-mainly focusing on different humanitarian services.
Nina Munshi Foundation (NMF) is wholeheartedly committed towards bringing tangible benefits to our society through various CSR activities that bring smiles and prosperity to the people who are often overlooked around us.
NMF is overjoyed to be able to host a 4 days program to bring 4000+ smiles of underprivileged people of various slums in the metropolis.
It was an honour for the foundation to be able to provide assistance in the fight against CKD (Chronic Kidney Disease an end stage renal disease) by donating dialysis machines for Sonar Bangla Foundation, a centre that provides dialysis service at a very minimum cost to people who are suffering from Chronic Kidney Disease in Bangladesh.
Not stopping there, Nina Munshi Foundation also had the privilege of arranging a blanket donation event at Probin Hitoishi Sangha sponsored by MUNSHI on 19 January 2021 to gift warmth in the cold wave for the elderly people.
SHOPNO, NMF's carefully measured response towards the impact of demographic, social, cultural and economic changes on ageing population of Bangladesh. Adult day care is still an emerging concept, meaning different things to different people. NMF follows a combination of person/client-centered and wellness model care approach which, emphasizes older adults' unique qualities, life history, personal preferences and characteristics while building functional independence, quality of life and social participation.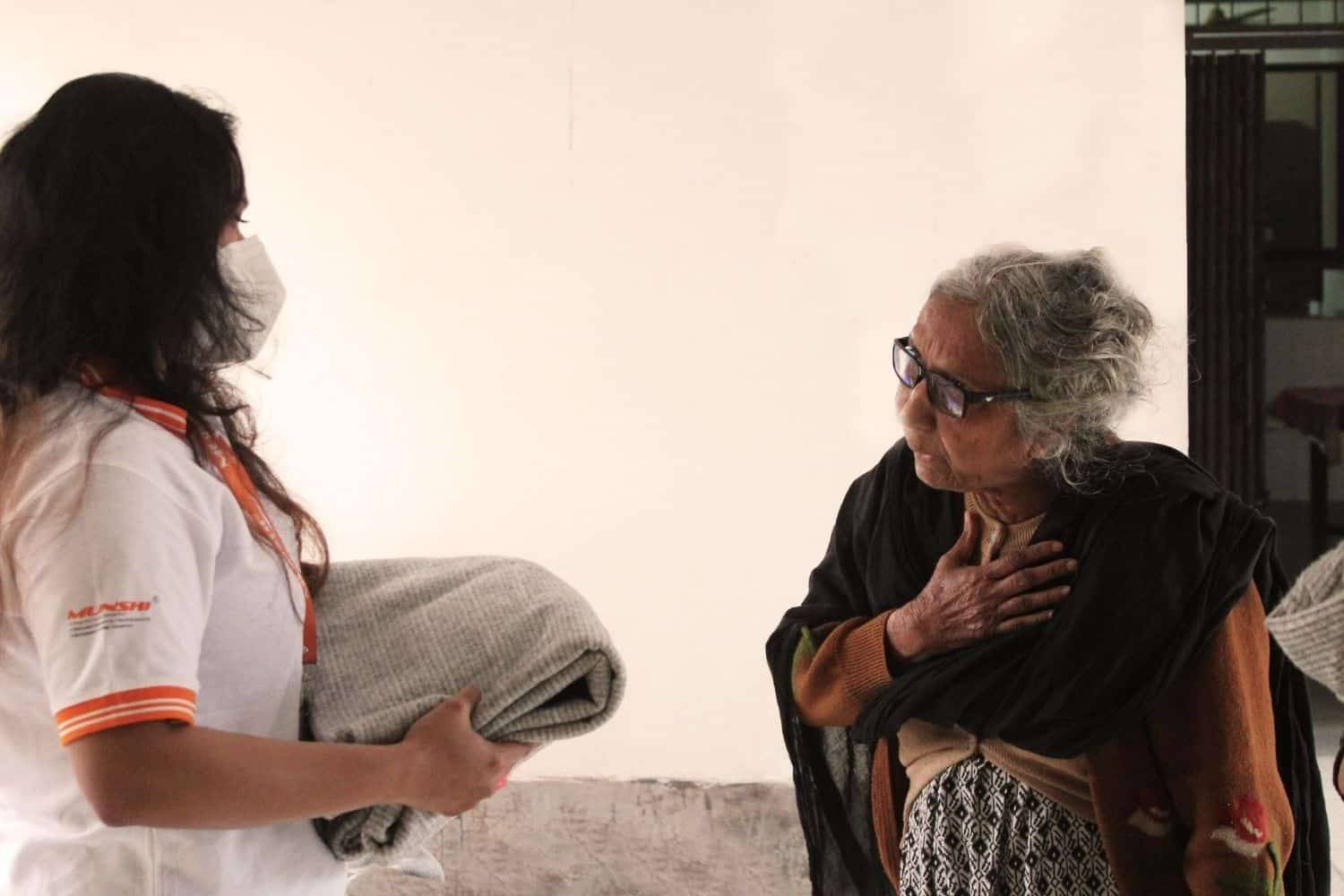 Blanket Donation by Nina Munshi Foundation
A blanket donation event was arranged by Nina Munshi Foundation sponsored by Munshi this 19th January 2021 in an old-age home at Probin Hitoishi sangha.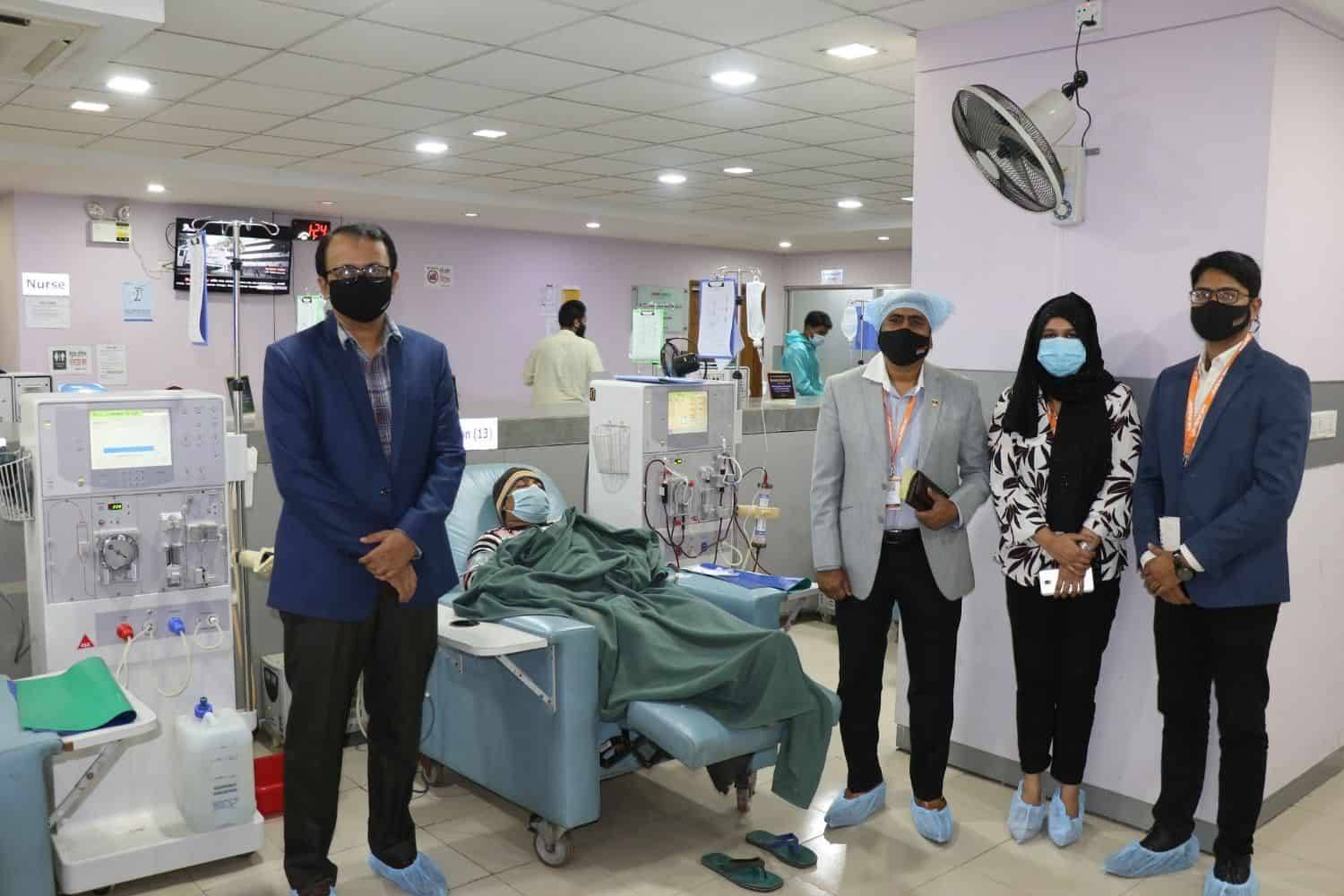 Donating Dialysis Machine to Sonar Bangla Foundation
This organization named Sonar Bangla Foundation is providing dialysis service at very minimum cost. Nina Munshi Foundation takes the immense pleasure to support them in the process for more good works by donating dialysis machine for their center.